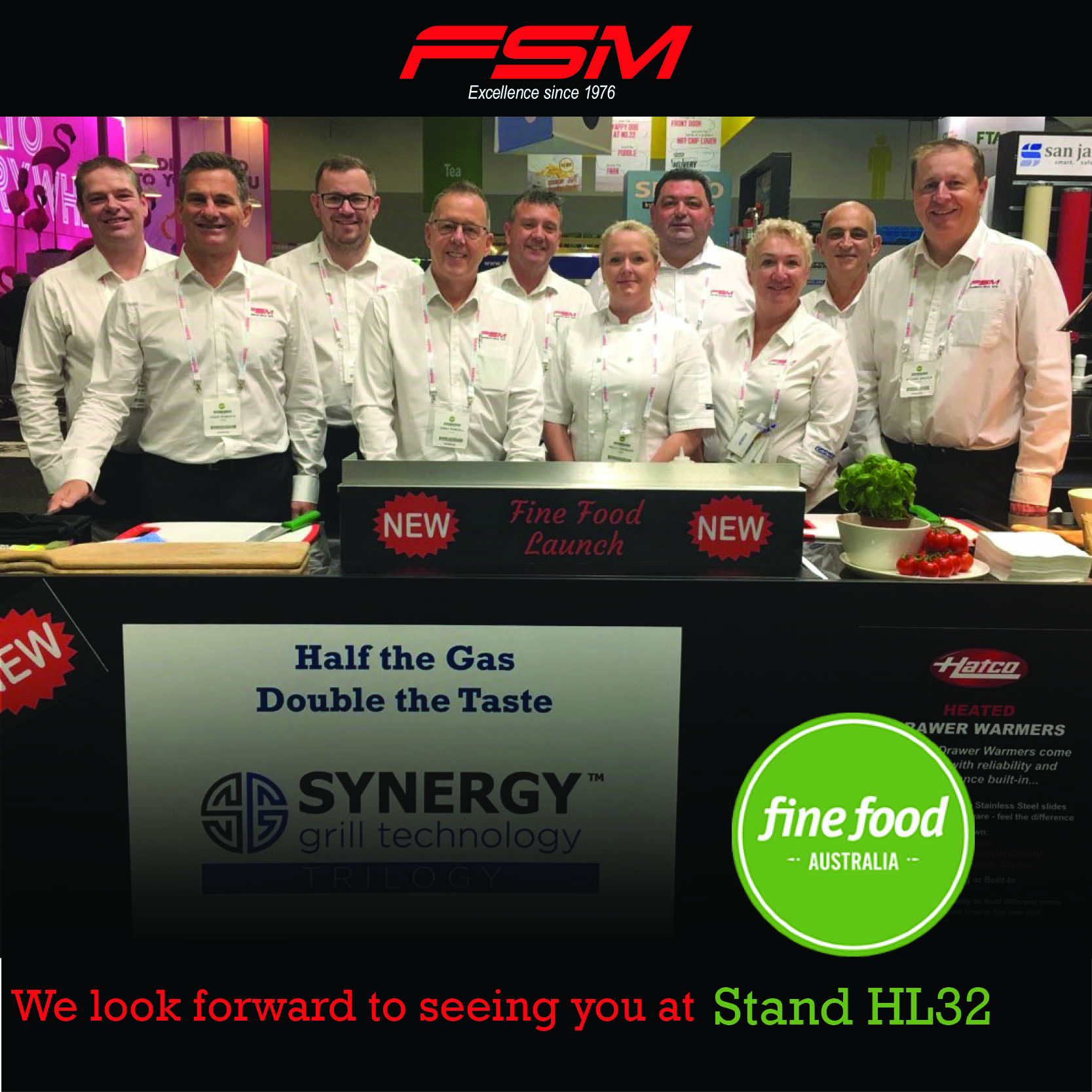 FSM are proud to launch the latest in grill technology – The Synergy Trilogy series, at the Fine Food Show in Sydney this year. Synergy grill reduces your energy bill...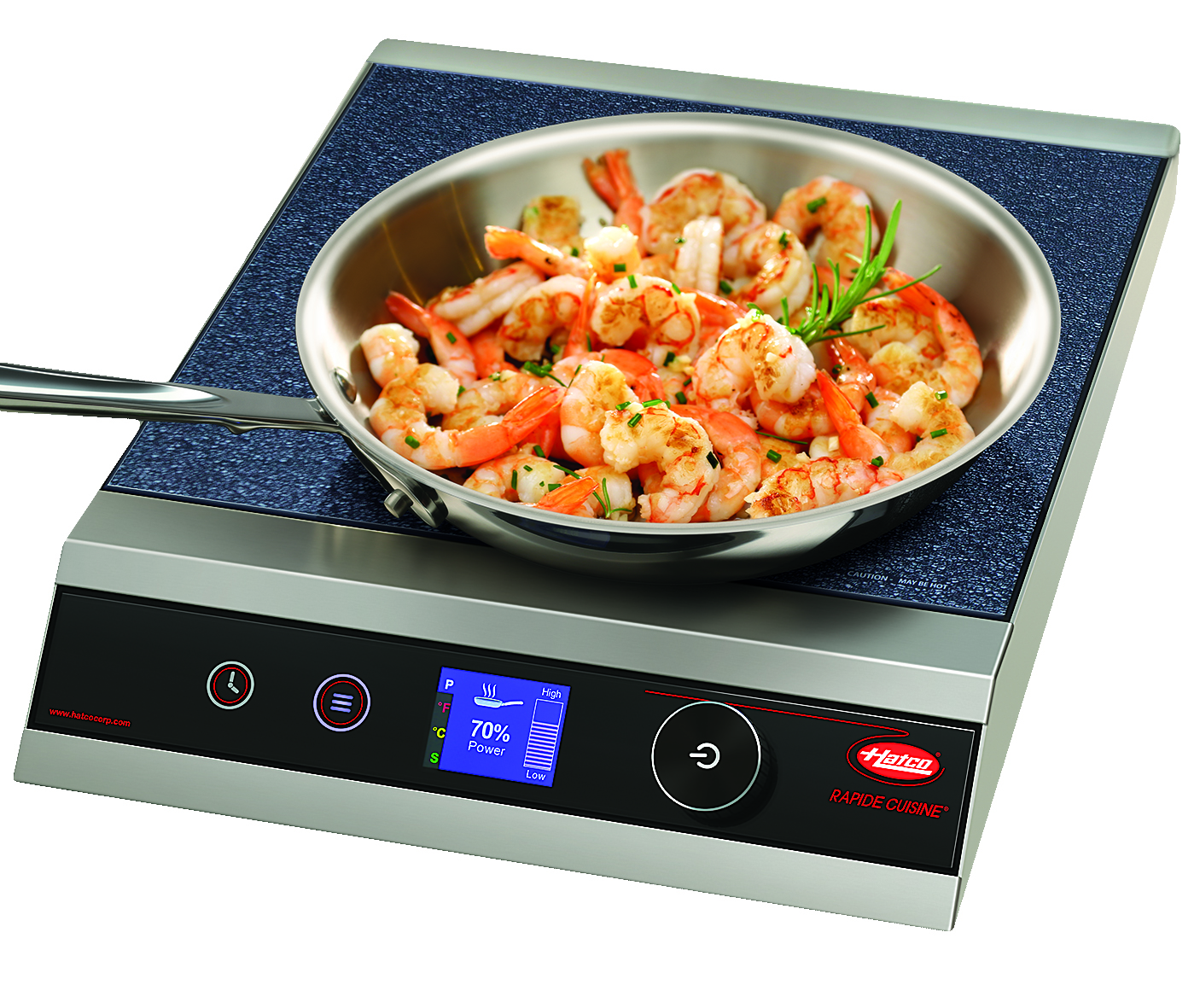 Worldwide leaders in Food Holding/Warming/Heating technology, Hatco announce the release of the "Rapid Cuisine" Series with class-leading power, versatility and a degree of temperature control that makes food preparation easier...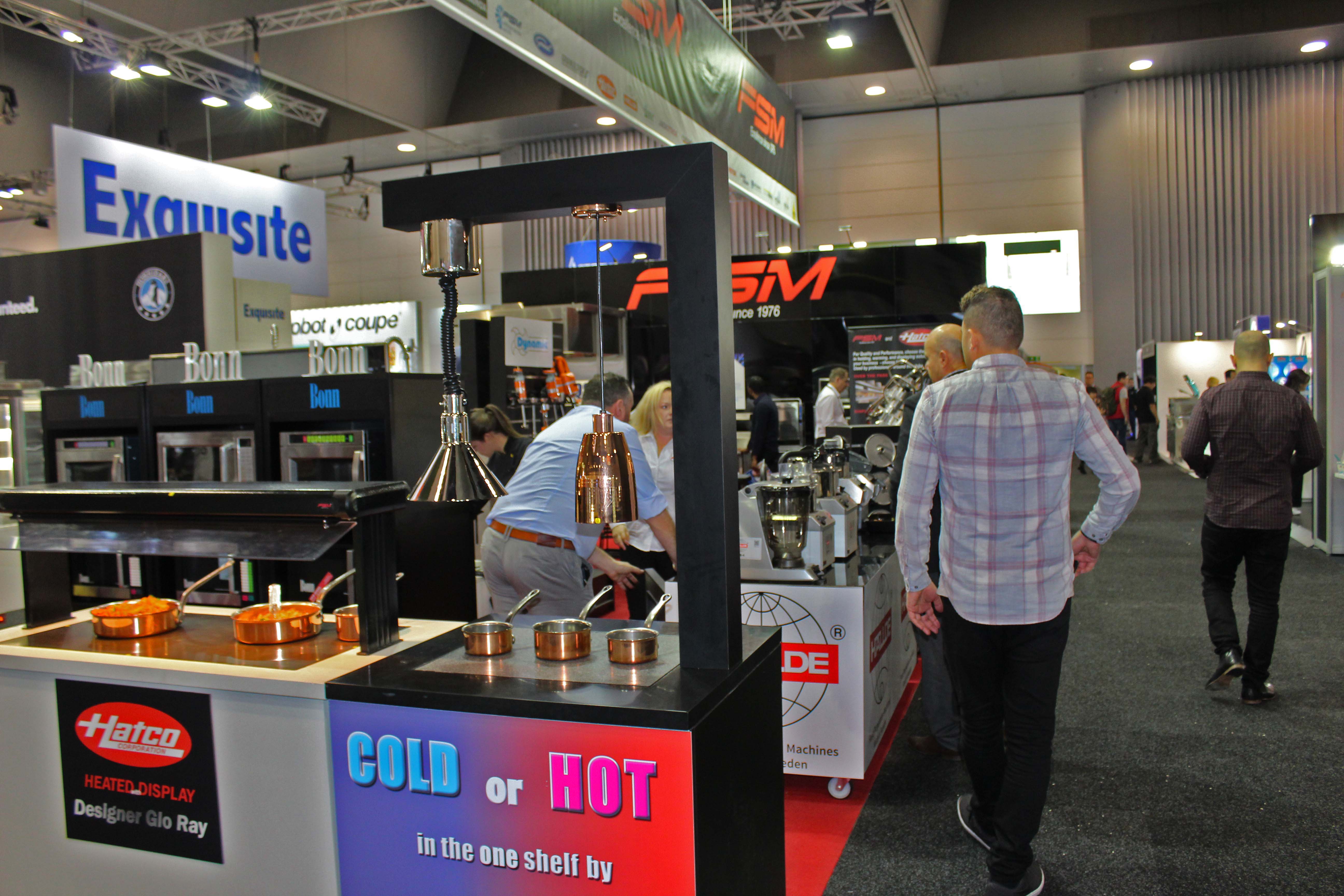 Fine Food Melbourne 2018 - once again the premier venue for the latest in the food industry was a jam-packed event at the Exhibition Centre. On show this year was...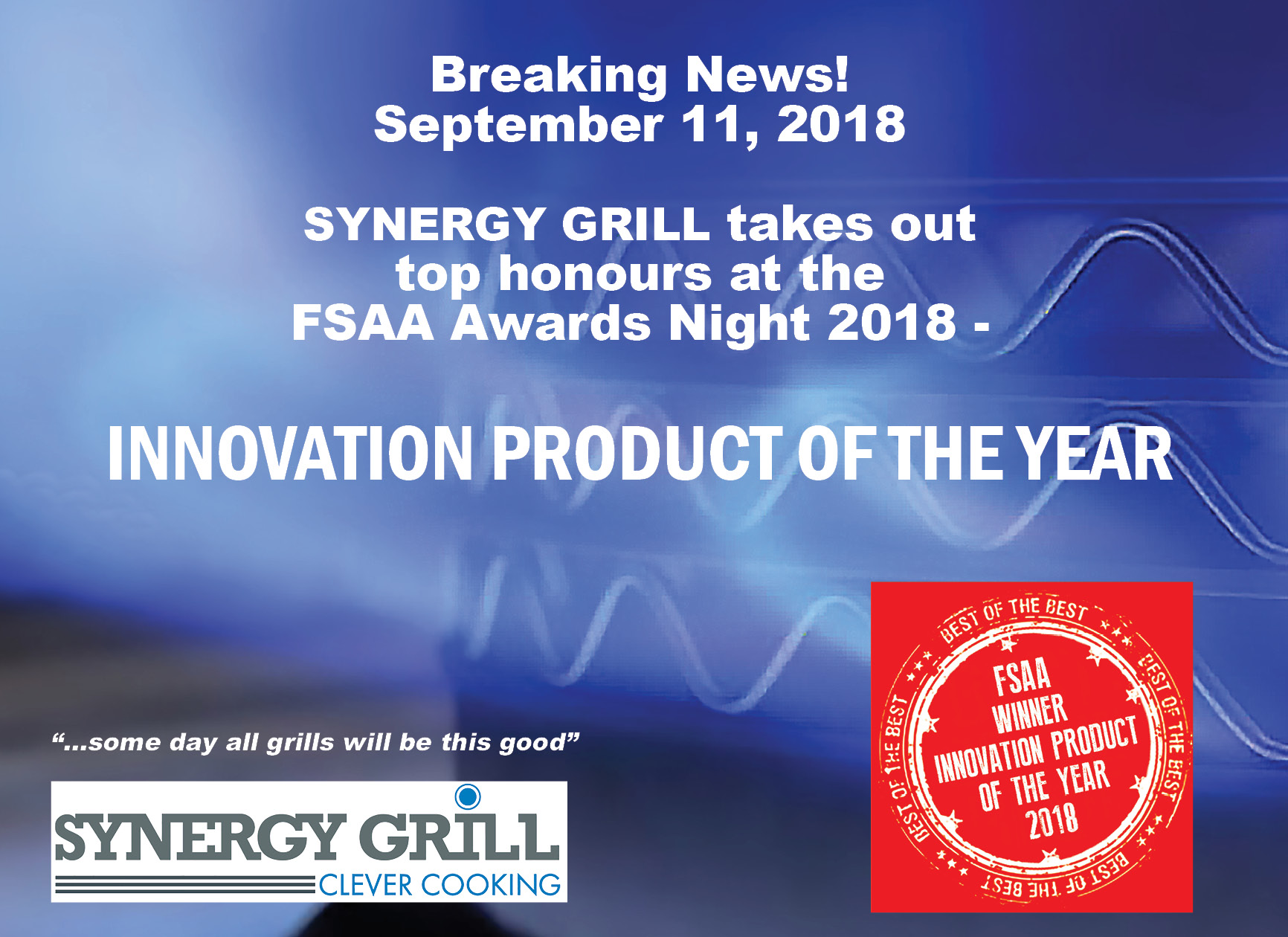 Synergy Grill - winners of the FSAA Innovation Award 2018 In a glittering event, the FSAA Product Innovation of the Year Award for 2018 was awarded to SYNERGY GRILL. This...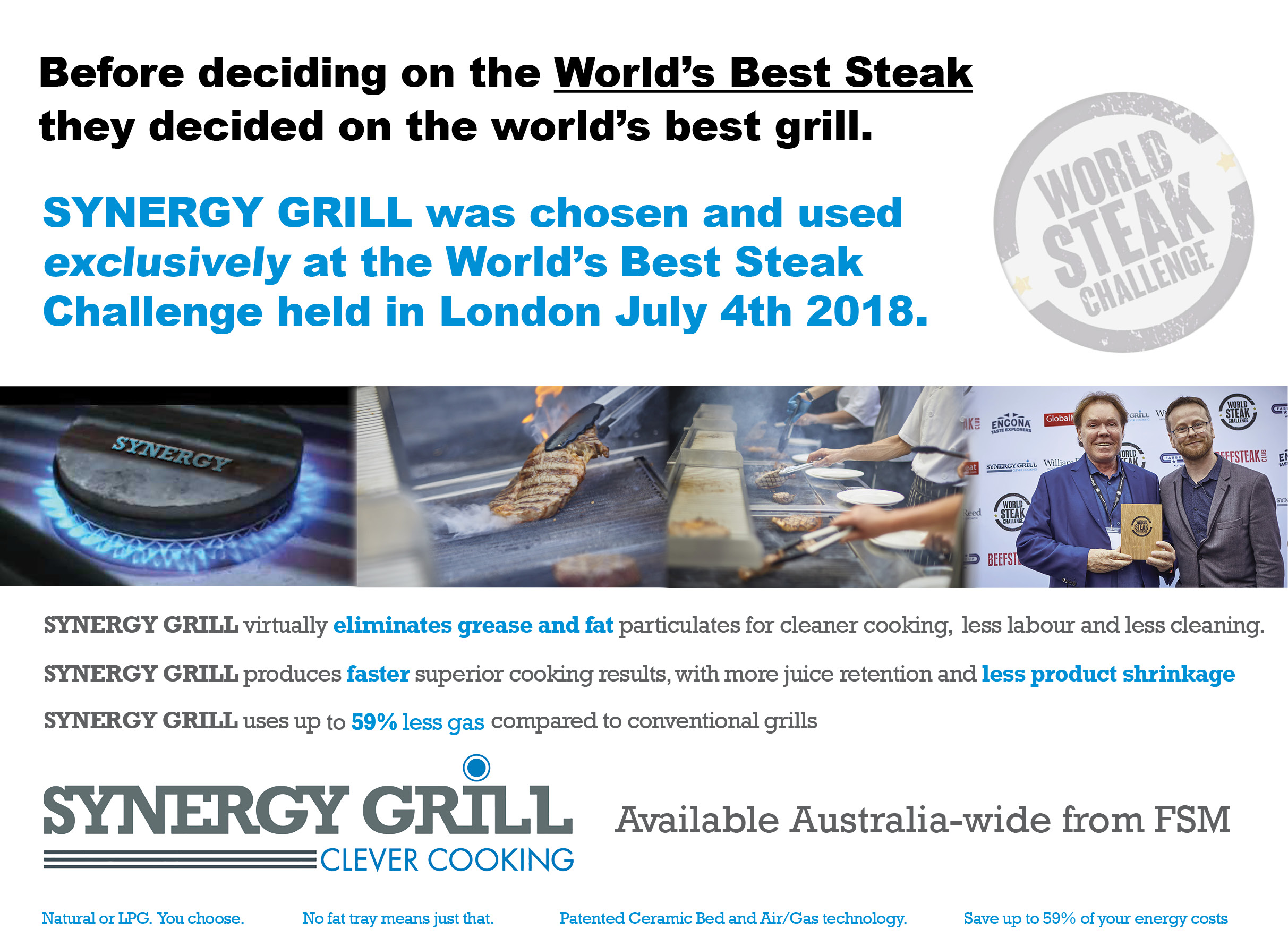 BREAKING NEWS!!!! AGAINST ALL-COMERS - SYNERGY GRILL WINS THE FSAA INNOVATION OF THE YEAR AWARD 2018! Some day all grills will be this good! ...
FSM AT FOOD SERVICE AUSTRALIA SHOW SYDNEY - MAY 2018 FSM, a long-time supporter of...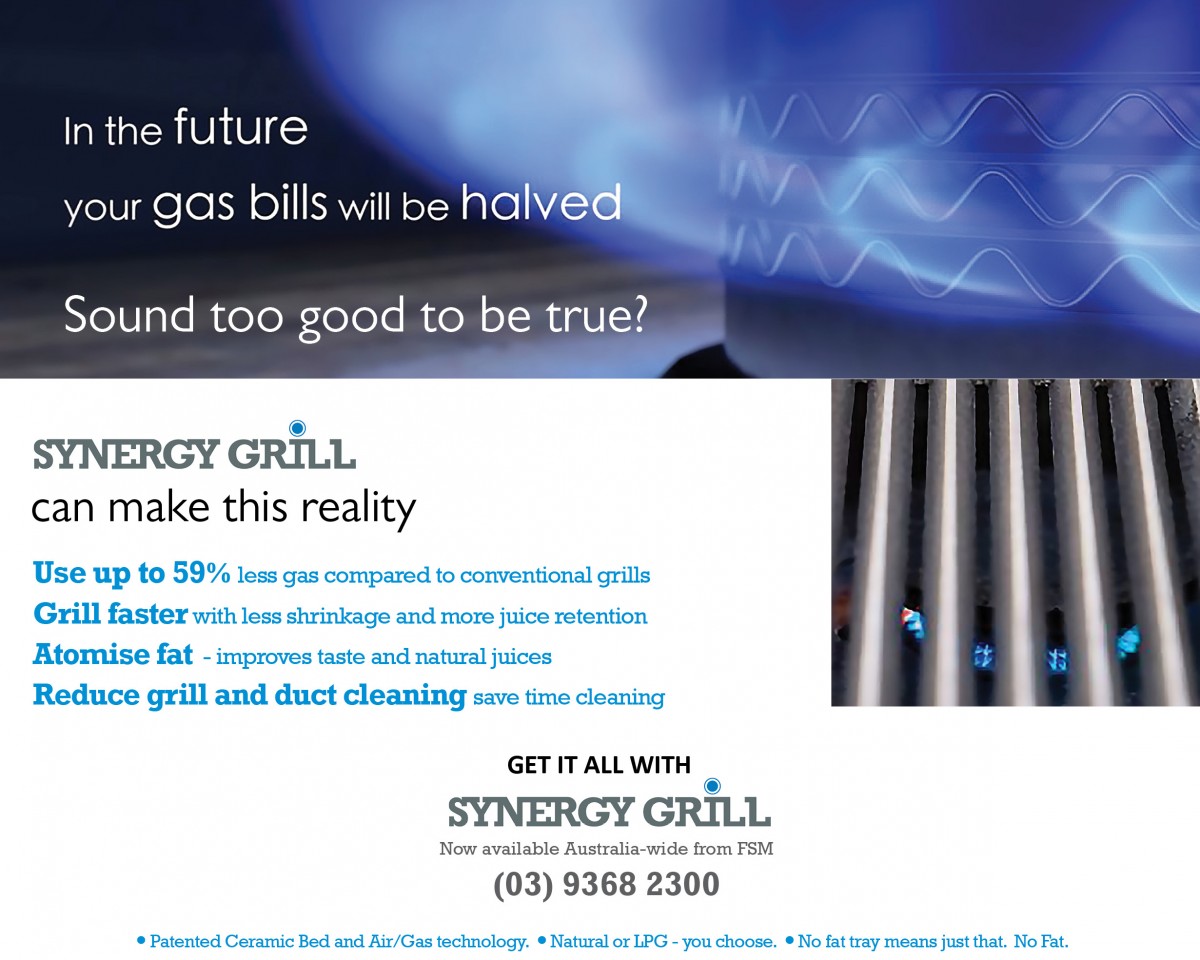 Now available Australia-wide, SYNERGY - the revolution in grilling technology from Britain that uses up to 59% less gas compared to conventional grills, and atomises fat particles which absorb...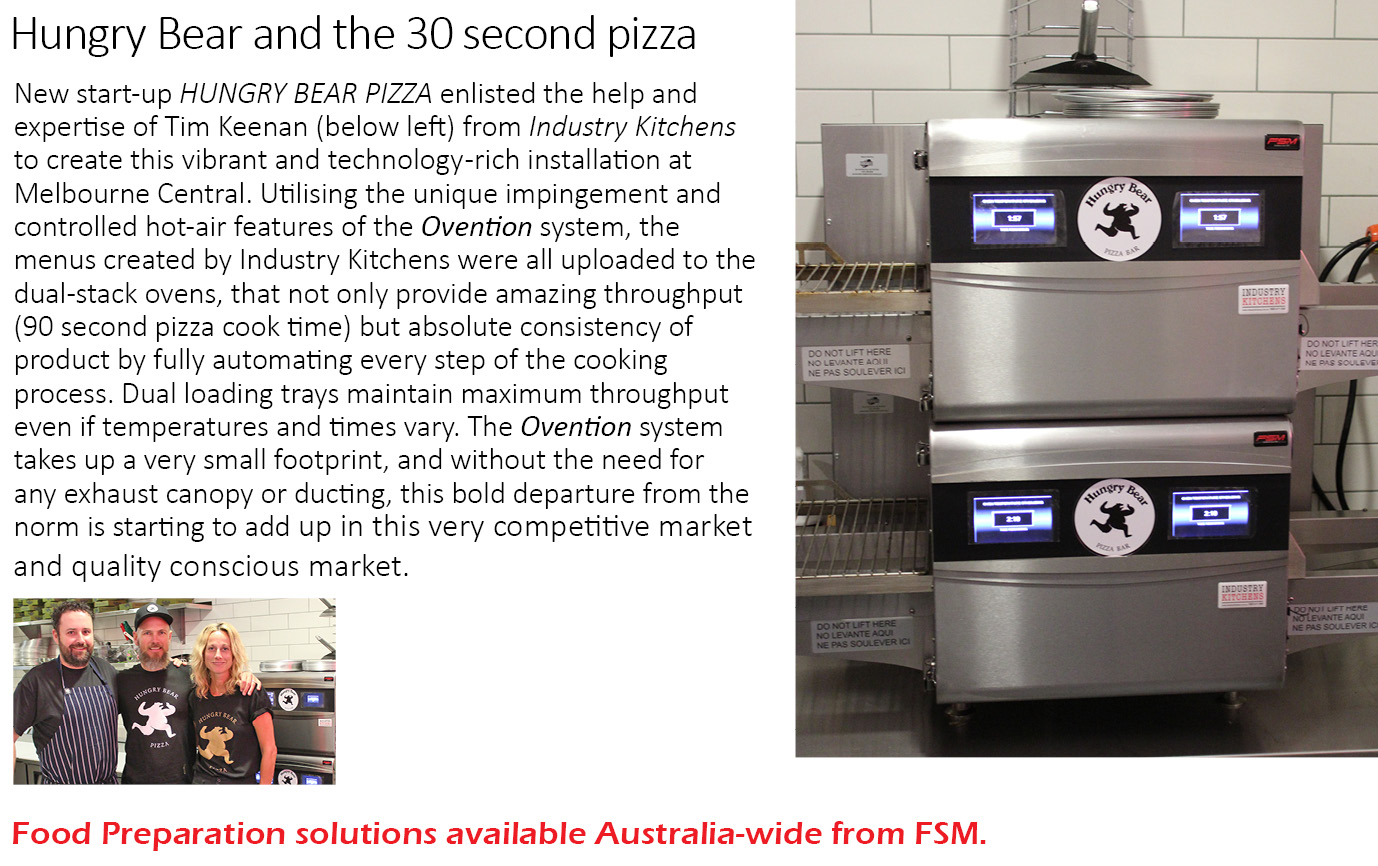 Ovention makes high quality FAST pizza cooking a reality with no microwaves, and no exhaust canopy required. Programmed consistency (up to 600 programs) and easy to...
DYNAMIC, GRANULDISK , VITO Experts attended FINE FOOD 2017 FSM welcomed overseas guests to our stand at Fine Food this year, introducing an International flavour to the stand and show....